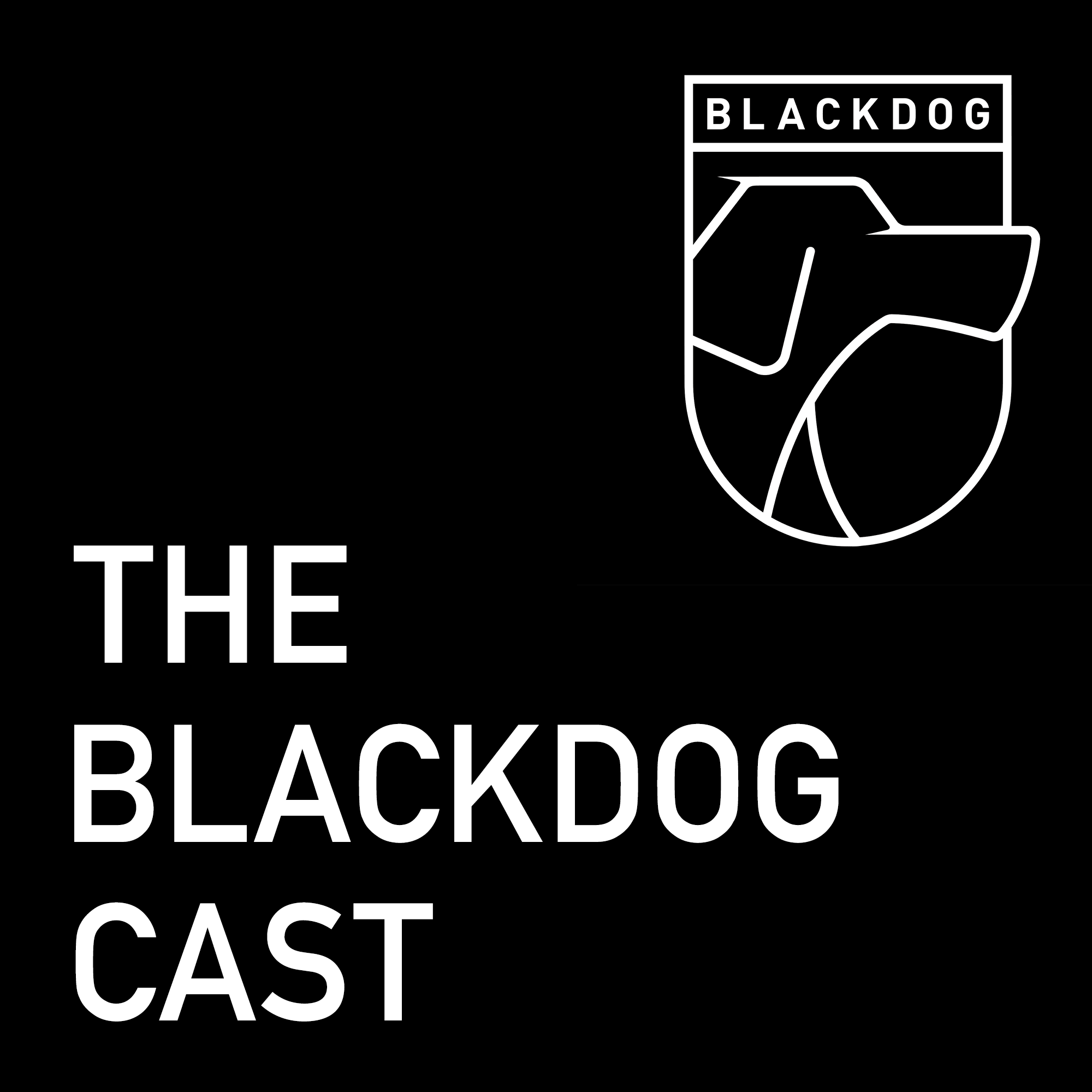 Cycling powered mental health awareness... This whole thing started from a bunch of friends who ride bikes, sitting around chatting one day and realising they were all going through or had gone through varying degrees of mental health issues. A problem shared and all that… it helped us all to know we were not the only ones dealing with this shit so we thought cycling & riding bikes was a good way to get more blokes talking about this whole thing. Blackdog seemed like a good name for it, we got a logo, made some stickers and kit and that was it. Fast forward a few years and here we are giving the whole project a re-boot. Mental health issues are getting worse, men are still struggling to deal with this sort of thing, 1000's are victims of suicide.. so if we make just a little dent in this by encouraging people to talk about it and share some of our own experiences and stories that's a good thing.
Episodes
Tuesday May 31, 2022
Tuesday May 31, 2022
In this episode I'm joined by my own psychiatric nurse practitioner Cecelia Howard PMHNP to talk in detail about the tricky subject of mental health medications. It's an area that still carries a ton of stigma, and it's a serious matter to go down the road of taking antidepressants, mood stabilizers or other psychiatric meds.
We use my own very positive experience of working with Cecelia and taking a couple of different drugs (A mood stabilizer called Lamotrigine and an SNRI antidepressant called Pristiq) to highlight her unique approach to working with patients.
We talk about her lengthy intake process which includes using DNA testing to assess what medications a patient might need. We cover how to know when you might need meds, why you should avoid any practitioner who writes you a prescription after a 15min consultation, and how to get off meds in the right way at the right time.
There are quite a lot of scientific terms used so here are some links if you are not familiar with some of the neuroscience behind this.
Neurotransmitter Overview.
GABA
Glutamate
Dopamine
Seratonin
Norepinepherine
Calcium and Sodium ION channels
NAC
SAMe
L-Tryptophan
Folate
Melatonin
Lamotrigine (mood stabilizer)
SSRI (antidepressant)
SNRI (antidepressant)
Benzodiazepine
Genomind Pharmacogenetic Testing
Book - Blame it on the Brain
This Way Up - Digital Mental Health Tools.