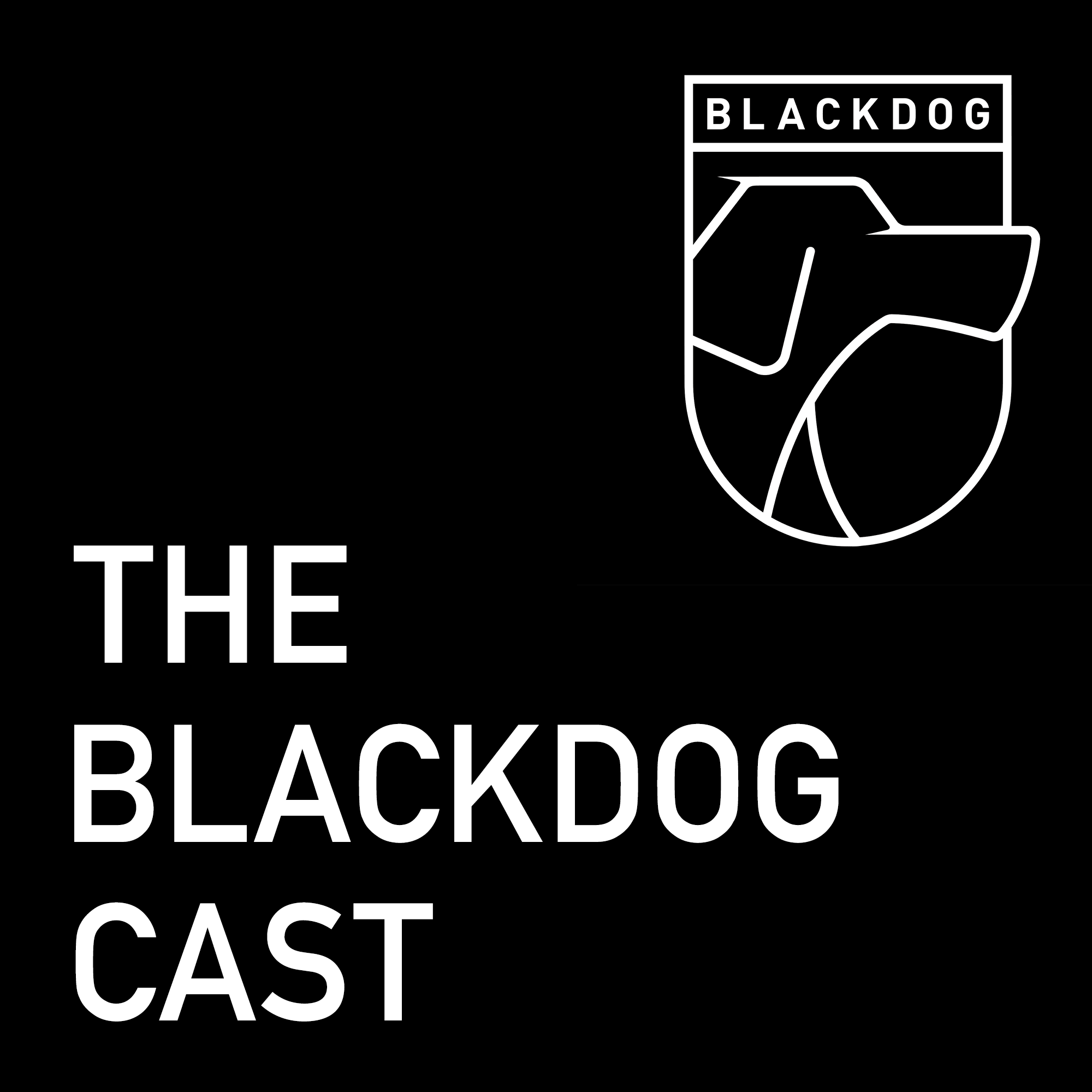 Cycling powered mental health awareness... This whole thing started from a bunch of friends who ride bikes, sitting around chatting one day and realising they were all going through or had gone through varying degrees of mental health issues. A problem shared and all that… it helped us all to know we were not the only ones dealing with this shit so we thought cycling & riding bikes was a good way to get more blokes talking about this whole thing. Blackdog seemed like a good name for it, we got a logo, made some stickers and kit and that was it. Fast forward a few years and here we are giving the whole project a re-boot. Mental health issues are getting worse, men are still struggling to deal with this sort of thing, 1000's are victims of suicide.. so if we make just a little dent in this by encouraging people to talk about it and share some of our own experiences and stories that's a good thing.
Episodes
Friday Feb 19, 2021
Friday Feb 19, 2021
You may be wondering what this Blackdog thing is all about so let me take a few minutes to explain. It all started a few years back in London.. out riding bikes with some mates we got talking and realized most of us were dealing with some sort of mental health challenge… being out on the bike was a great place to talk it out and get things off our chest.. and for some of us, this was the first step to really working through our issues and getting help. So we created Blackdog with a really simple aim; to use cycling to get more men talking about this.
In this first episode I'm joined by a very good friend of mine who was really the instigator of the Blackdog project back in 2017. He's chosen to remain anonymous which is great as it allows him to be really open & honest in sharing his story of getting to grips with Bipolar, but at the same time it still shows the stigma around talking about this that we've all got to work harder to break down. 
** Contains some profanity / swearing **.
Links to resources mentioned in this episode:
More Info on Blackdog:
Comments
(1)
To leave or reply to comments, please download free Podbean or
Great podcast chaps. Helpful and a great idea. Well done on having the courage and vulnerability to talk about it. Franco