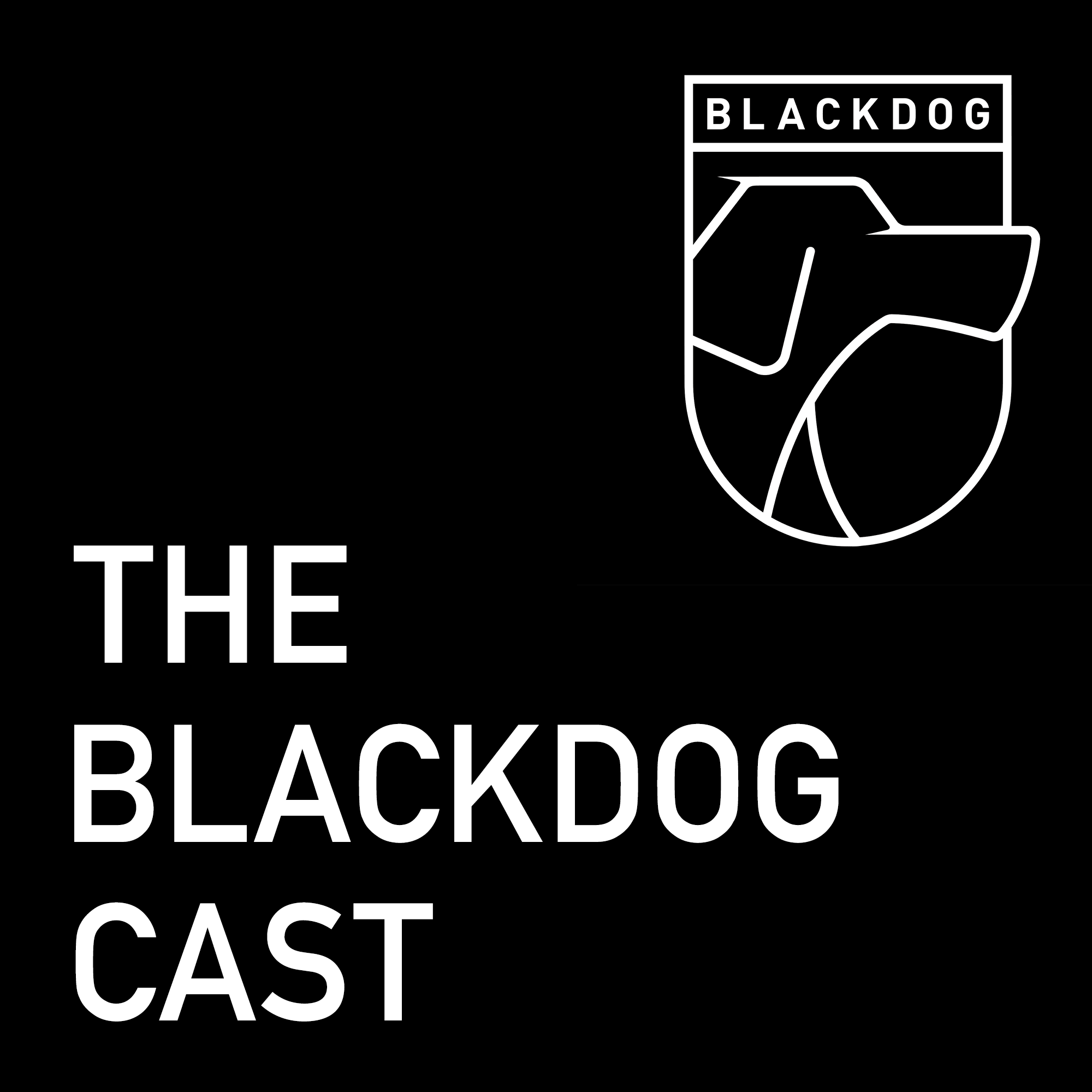 Cycling powered mental health awareness... This whole thing started from a bunch of friends who ride bikes, sitting around chatting one day and realising they were all going through or had gone through varying degrees of mental health issues. A problem shared and all that… it helped us all to know we were not the only ones dealing with this shit so we thought cycling & riding bikes was a good way to get more blokes talking about this whole thing. Blackdog seemed like a good name for it, we got a logo, made some stickers and kit and that was it. Fast forward a few years and here we are giving the whole project a re-boot. Mental health issues are getting worse, men are still struggling to deal with this sort of thing, 1000's are victims of suicide.. so if we make just a little dent in this by encouraging people to talk about it and share some of our own experiences and stories that's a good thing.
Episodes
Thursday Jul 08, 2021
Thursday Jul 08, 2021
The Blackdog Cast is back after a few months, and in this episode I talk to former Garmin, BMC and Trek pro tour rider Pete Stetina on his recent transition from pro tour racer to gravel privateer. We talk in depth about some of the challenges he faced within the pro peloton including coming back from a career threatening injury and the murky world of rider deals and contracts.
Pete also talks in depth about what it's taken for him to strike out on his own to build a privateer gravel racing program in the US during COVID and why every gravel racer needs to fear Belgian breakaway specialist Thomas De Gendt taking up gravel racing!
Some links to items we reference in the podcast:
Shasta Gravel Hugger. https://www.gravelhugger.com/ 
Pete's website. https://www.peterstetina.com/
Pete's Insta. https://www.instagram.com/pstetina 
Stetina's Paydirt Gravel Event in Carson City, NV, Sept 11th 2021. https://www.stetinaspaydirt.com/


More info on Blackdog and what we're about: