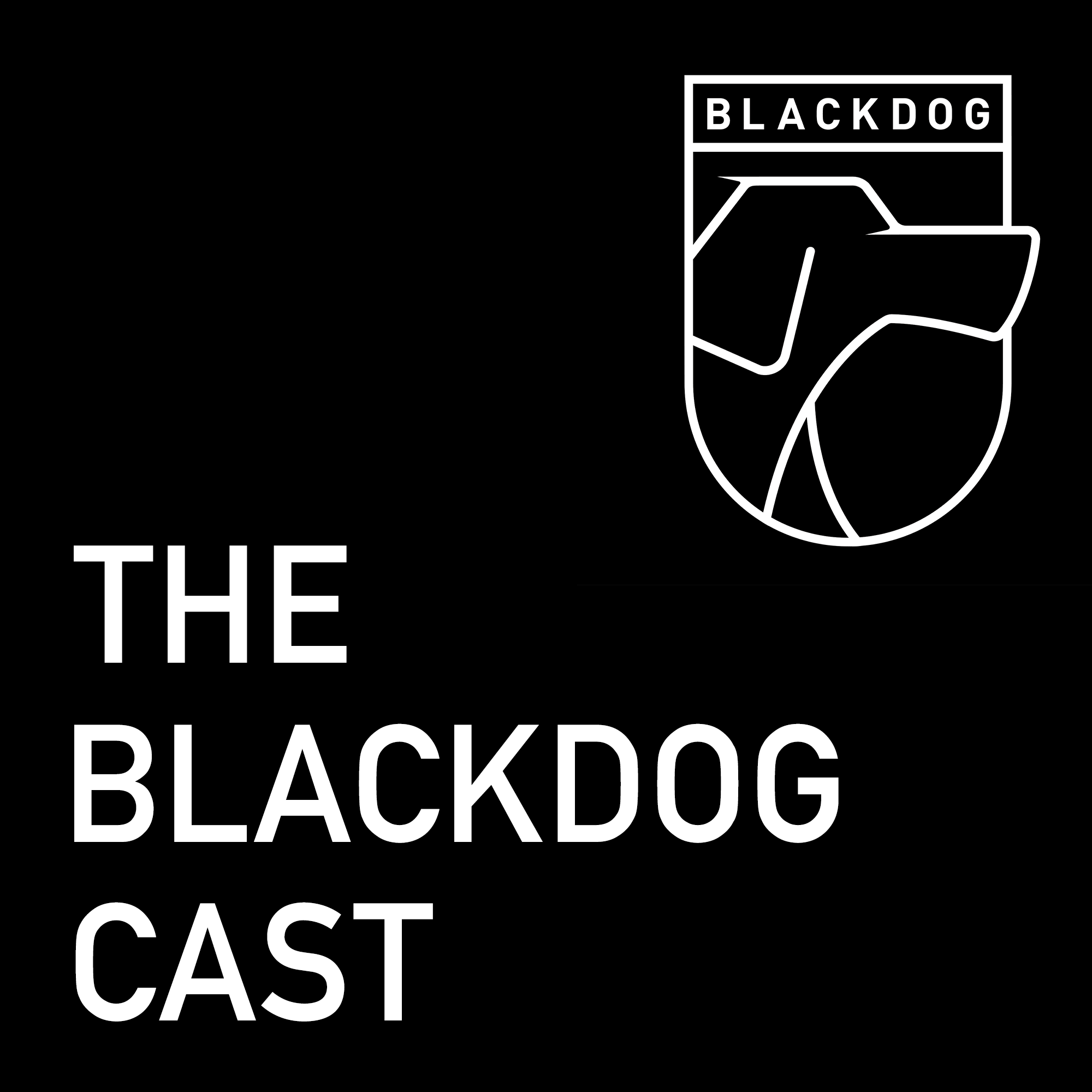 Cycling powered mental health awareness... This whole thing started from a bunch of friends who ride bikes, sitting around chatting one day and realising they were all going through or had gone through varying degrees of mental health issues. A problem shared and all that… it helped us all to know we were not the only ones dealing with this shit so we thought cycling & riding bikes was a good way to get more blokes talking about this whole thing. Blackdog seemed like a good name for it, we got a logo, made some stickers and kit and that was it. Fast forward a few years and here we are giving the whole project a re-boot. Mental health issues are getting worse, men are still struggling to deal with this sort of thing, 1000's are victims of suicide.. so if we make just a little dent in this by encouraging people to talk about it and share some of our own experiences and stories that's a good thing.
Episodes
Thursday Aug 05, 2021
Thursday Aug 05, 2021
In this episode i'm joined by music industry executive and wellness entrepreneur Rynda Laurel who shares her journey from addiction and depression to taking charge of her own mental health & wellness by starting a natural supplements business called
VRYeveryday
.
We talk in detail about her approach to using natural supplements as an alternative to antidepressant medications and how this enabled her to overcome her own mental health issues. We also cover the role of functional medicine and regular blood work  in helping to identify underlying health issues both mental and physical, all of which is incredibly useful whether you are dealing with mental health issues or just as part of a regular healthy lifestyle.
I should also add that obviously i'm not a Dr and neither is Rynda! We both speak from personal experience of both prescription antidepressants and natural supplements. If you're considering taking any sort of antidepressant, obviously check with your Dr, therapist or psychiatrist first.
We reference a bunch of links and resources in the podcast which you can find below:
VRY Everyday Discount Code: Use "BlackDog" or this
link
 for 15% off all VRYeveryday Formulas and Sets.
For a reference to Rynda's functional Medicine doctor (she sees patients via Zoom in USA) contact her info@VRYeveryday.com