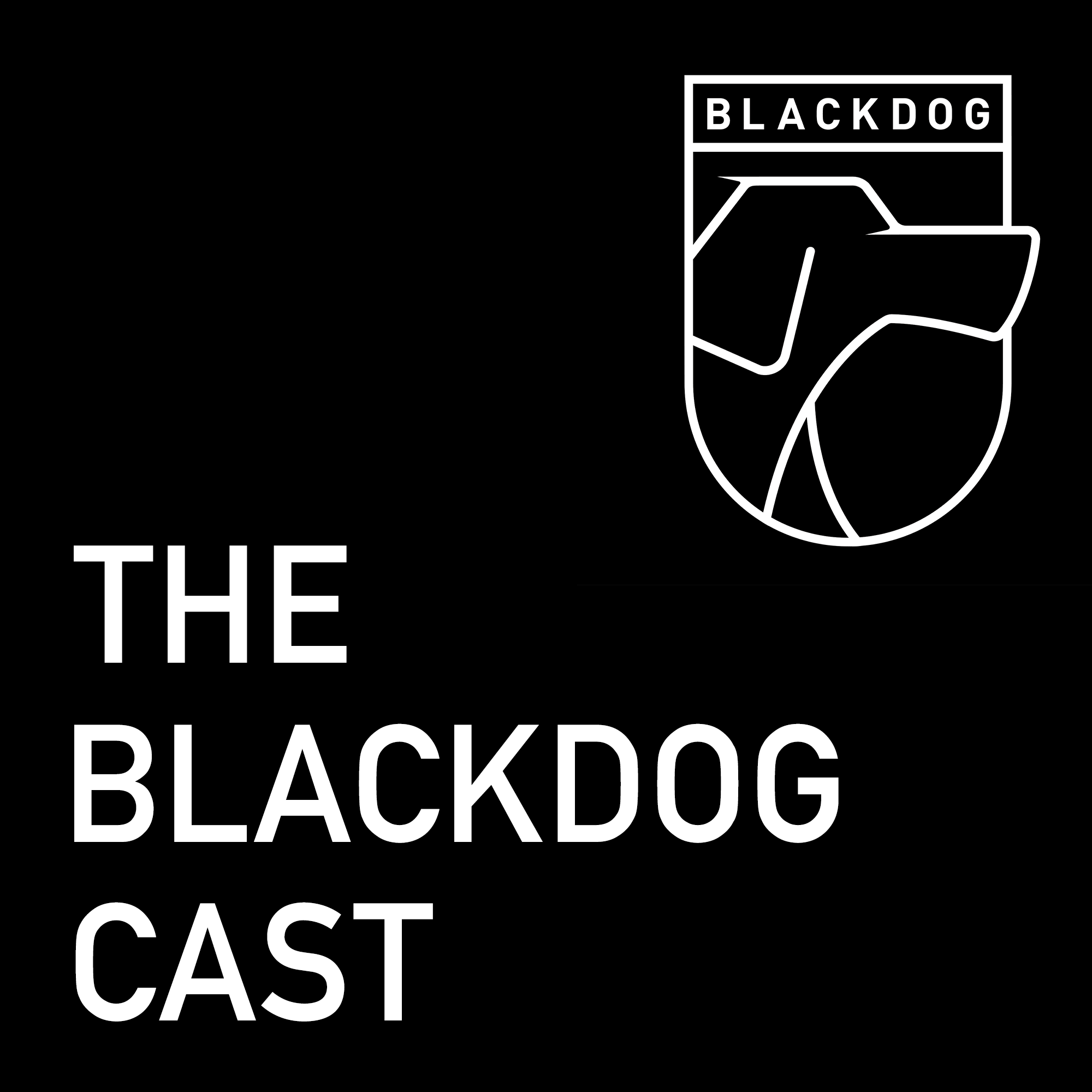 Cycling powered mental health awareness... This whole thing started from a bunch of friends who ride bikes, sitting around chatting one day and realising they were all going through or had gone through varying degrees of mental health issues. A problem shared and all that… it helped us all to know we were not the only ones dealing with this shit so we thought cycling & riding bikes was a good way to get more blokes talking about this whole thing. Blackdog seemed like a good name for it, we got a logo, made some stickers and kit and that was it. Fast forward a few years and here we are giving the whole project a re-boot. Mental health issues are getting worse, men are still struggling to deal with this sort of thing, 1000's are victims of suicide.. so if we make just a little dent in this by encouraging people to talk about it and share some of our own experiences and stories that's a good thing.
Episodes
Thursday Jul 14, 2022
Thursday Jul 14, 2022
Have you ever wondered what men's work and men's coaching is all about? It's an area that seems to be increasing in visibility right now with various formats / approaches / philosophies out there. To explain all of this in more detail I'm joined by Men's Coach Tim Neal.
Tim has been a coach & trainer since 2012 and uses a combination of coaching modalities, psychology, neuroscience, NLP and embodiment & mindfulness practices to guide men to create powerful & transformational personal breakthroughs.
He's also is one of the teaching staff on a Men's Wisdom Work coaching program I am mid-way through right now. So he joins me to dig into the subject and explain the world of men's work in detail.
We talk about what men's work is, how it can build confidence, masculine embodiment and authentic, conscious relationships, who can benefit from it, some of the underlying philosophies behind masculine coaching and how it differs from and can be used in conjunction with therapy.
For anyone who's curious and wants to explore this a bit more, Men's Wisdom Work has a weekly free community men's group, open to anyone, drop and see what it's all about or feel free to reach out to me directly for more info.
Links to some of the resources mentioned in the podcast:
Tim Neal Instagram.
Men's Wisdom Work.
The Way Of The Superior Man by David Deida.
No More Mr Nice Guy by Robert Glover.
I am not your guru (Netflix film about Tony Robbins).